Sahara MT (retread) - 205/70R15 96Q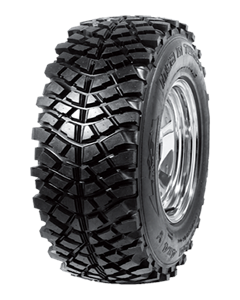 205/70R15 IT SAH MT[8] 96Q S/B
The Insa Turbo Sahara is the Off-road tire with the maximum 4x4 traction. It is designed for pick-up, leisure and all terrain vehicles that need an optimal traction in extreme conditions in the most demanding areas, being a safe bet for the most extreme 4x4 drivers.
Main characteristics and technical advantages of Sahara:
Its width tread on the shoulders and its balanced and aggressive disposition with the blocks provide it more traction and an ideal performance in mud and snow.
The reinforced sidewalls near the shoulders improve protection in the most demanding paths.
Its deep off-roads of directional profile contribute a better traction, helping its self-cleaning character, by its deep and aggressive shoulders.
The ecological tire Sahara is made under the most advanced R&D, using Insa Turbo's last technology, developed in its own innovation centre in Aspe. Likewise, it offers better grip and less rolling resistance in the driving and at the same time contributes to the environmental care.
Insa Turbo
205
70
15
Q (Max Speed: 99mph)
96 (Max Load: 710kg)